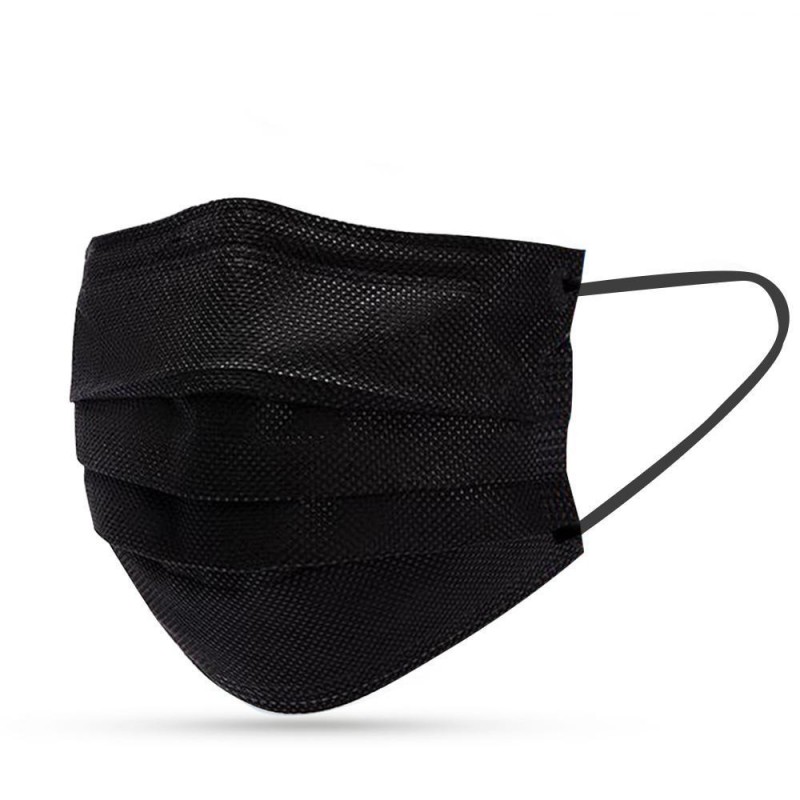  
Face mask black (50 pieces)
Face mask black - comfortable fit.

Pay safely

Free shipping within 24 hours after receipt of payment!
This mouth mask is 3-layer and skin-friendly. The mouth mask has a pleasant wearing comfort, high filtration capacity and integrated nose glasses for a comfortable fit.

The mouth mask is used to cover the mouth and nose. The mouth mask has flexible nasal goggles that can be adjusted. These mouth masks have ear loops for good attachment.


Instructions:

1. Unfold the mask and make sure you distinguish the front from the back.

2. Put on the mask. The top of the mask has a plastic strip for the nose

3. Gently press on the nose for a better fit.

4. Pull the edge of the mask up or down to cover the nose and jaw.

Please note these are disposable masks! These masks can / may be worn for a maximum of 8 hours.