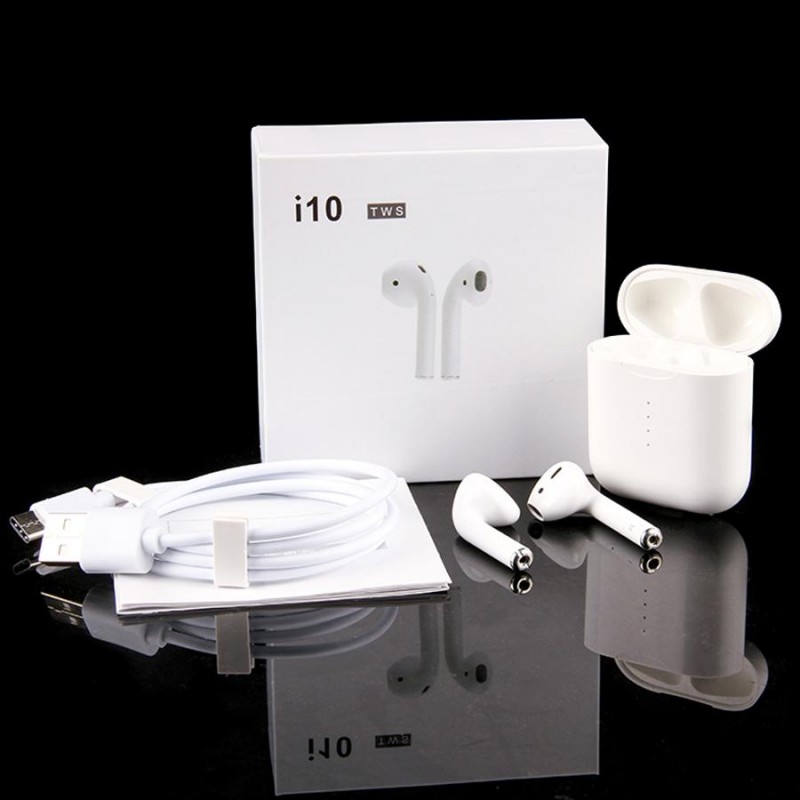  
i10 TWS wireless earbuds
Newest Hot i10 tws wireless bluetooth headphones - true stereo earphones

Secure payments

Shipping within 24 hours!
These do not have flashing LEDs.
After pairing the EarBuds with your BT device, the EarBuds can now automatically connect to your BT device.
In short, all the options of the much more expensive EarPods from Apple but indistinguishable and also in terms of quality these earbuds are not inferior to the EarPods from Apple.
Very nice design, long battery time and fast and smart wireless (!) charging via the supplied charge box.
Range: about 10 meters
Play time: 2 hours
Standby time: 500 minutes
Package contents:
2x Mini Bluetooth Earphone
1x Charging box
1x Usb-C Charging cable
1x User manual
Customers who bought this product also bought: