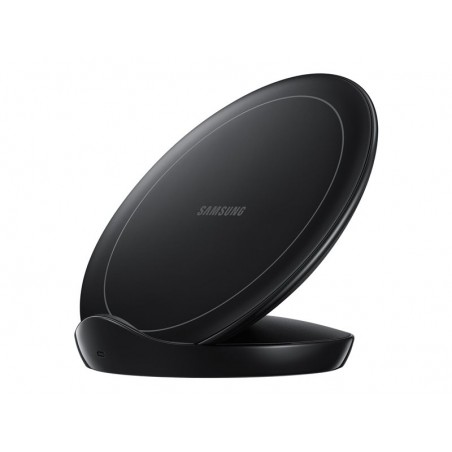  
Samsung Wireless Charger Stand EP-N5105 wireless charging stand
Samsung Wireless Charger Stand EP-N5105 wireless charging stand - EP-N5105TBEGWW
Charge portrait or landscape
You can continue what you were doing when the battery runs out - you can charge your phone wirelessly, standing or lying down. The sleek black charger indicates that it is charging with an automatic LED and regulates its temperature so that it does not get too hot.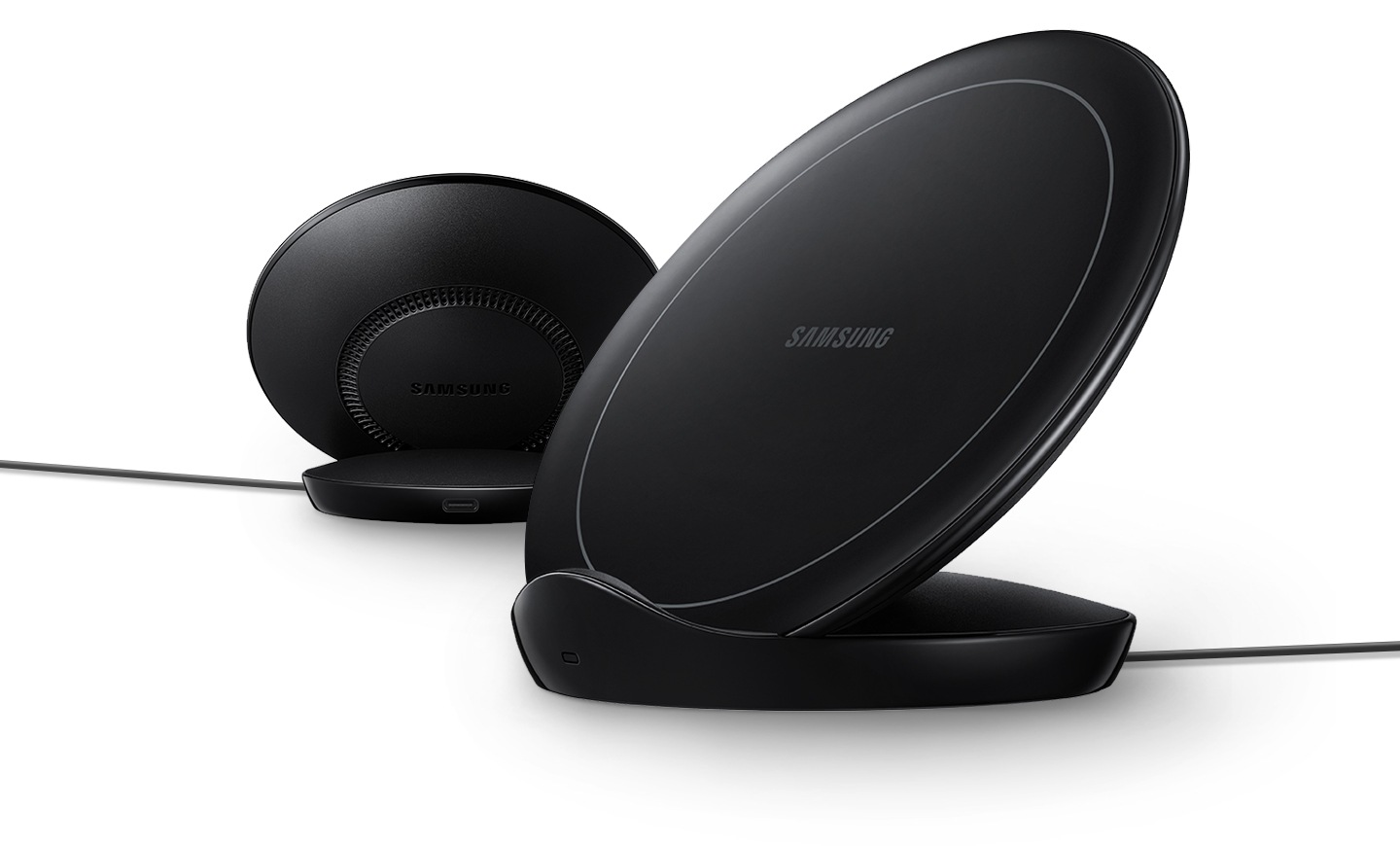 Optimal charging if you need it
Charge your devices quickly and easily. The Wireless Stand charges up to 7.5 W for Fast Charging Samsung devices and Apple devices. It also supports up to 5W for other devices with Qi. That means less waiting and more usage time.
*Compatible Apple devices include iPhone 8, 8+, X, XS, XS Max, and XR models. ** Use the supplied cable. Use of products from other brands can damage the Wireless Charger and / or extend the charging time. *** Charging speeds can vary per device. Actual charging time can also vary depending on usage, charging conditions and other factors.
One wireless charger for multiple devices
The Wireless Stand supports the WPC standard Qi and has a Type C port, so you have one charger to charge different devices. That is handy.
*Compatibel met Type C-ingangsconnectoren uit 2014 of later.