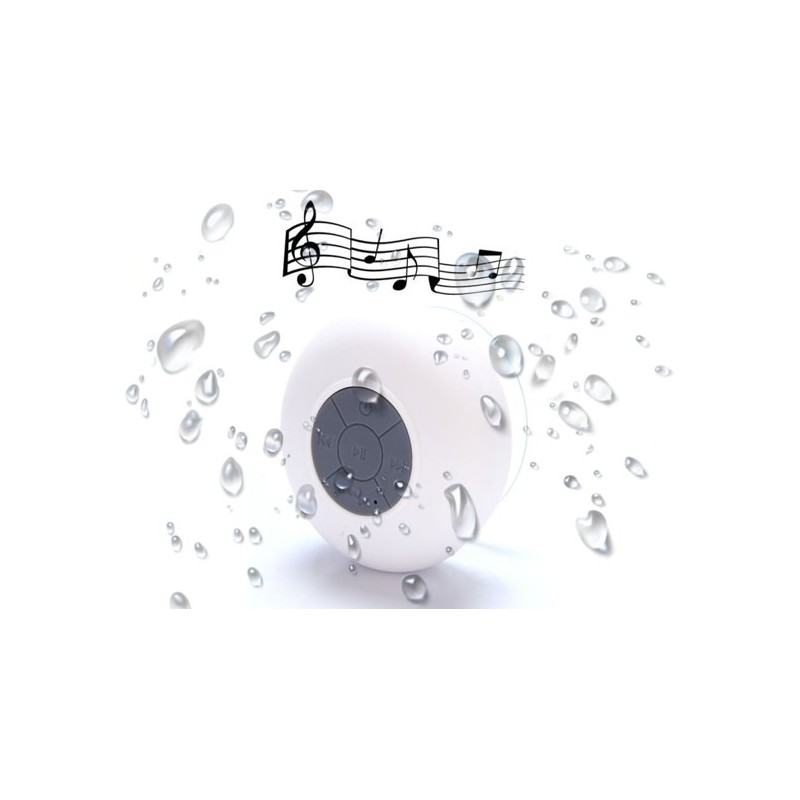  
Waterproof Bluetooth Bathroom Speaker
Waterproof Bluetooth Badkamer Speaker.

Secure payments

Shipping within 24 hours!
Do you enjoy listening to your favorite music while taking a shower or taking a bath? With this splash-proof bathroom speaker (which can of course also be used outside), you can stream the music via Bluetooth connection from your tablet or smartphone. Such a nice idea, since you can keep your precious smartphone / tablet away from the water.
Good sound quality
The wireless waterproof Bluetooth bathroom speaker is not only splash-proof. The sound quality is also much better and louder than the standard speaker of most smartphones and tablets. This way you enjoy a fuller and richer sound while showering. The Bluetooth connection ensures a reliable wireless connection without interference. The range is approximately 10 meters.
Attachment with suction cup
The waterproof Bluetooth bathroom speaker is equipped with a large suction cup with which you can attach the speaker to any flat surface. Whether it is a tile wall, a glass door or shower wall, or the mirror. The suction cup keeps the bathroom speaker firmly in place.