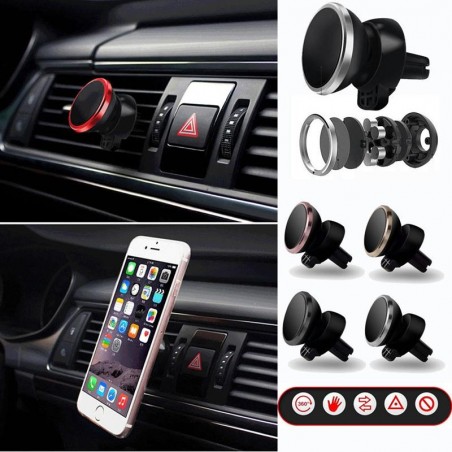  
Magnetic car holder for ventilation grille
Magnetic car holder for ventilation grille, suitable for all smartphones.
With this magnetic airvent car holder you can easily attach your smartphone to the ventilation grille of your car.
The holder has a swivel head so that you point the smartphone in the right viewing angle.
The magnetic plates are suitable for sticking on the phone or in the cover. The car holder is therefore suitable for use with or without a GSM cover.
The powerful magnet then ensures that your smartphone is firmly attached to the holder. Finished with rubber pads to prevent scratches.
Suitable for all smartphones.