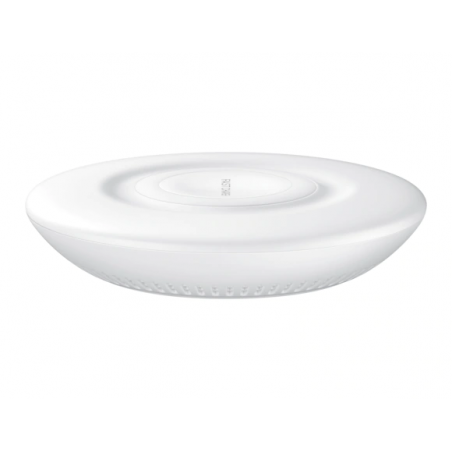  
Samsung Wireless Charger Pad EP-P3100 wireless charger + AC power adapter
Wireless Charger Pad - EP-P3100TWEGWW
Speed and convenience
Qi certified
Stay cool
Fast and wireless charging
If the battery is low, simply place your device on the Wireless Charger Pad. Thanks to the Fast Charging technology, your phone will be fully charged again in no time.
*The Wireless Charger must be connected to the mains. Use the enclosed original charging cable and adapter for this.
Also charge your wearables
With the Wireless Charging Pad you not only charge phones, but also the Galaxy Watch, Gear S3 and Gear Sport.
*Wireless charger requires power connection; use the original enclosed power cable and adapter. Compatible with Galaxy S9, S9+, S8, S8+, S8 Active, S7, S7 Edge, S7 Active, S6, S6 Edge, S6 Active, Note9, Note8, Note FE, Note5, Gear S3, Gear Sport and Galaxy Watch. Fast charging not available for S6, S6 Edge, Gear S3, Gear Sport and Galaxy Watch.
Compatible with Qi-certified devices
Devices that are Qi-certified can also be charged on this path. So you can share it with your friends or charge your other wirelessly rechargeable devices that are compatible with Qi.